Work and Career Counseling Portland
As an adult, we spend most of our time at work. Hence, it can result in different issues for our work or career.
At work, you face different people, each with their views, which can result in conflict. Or you may be in a job and think you have made the wrong career move.
No matter your work-related issues, whether it is facing harassment, bullying, gossiping, or not feeling productive in your career, work & career counseling can help.
Do not allow the work tension to get you down, creating tension at home as well. Contact Couples Counseling of Portland to help with work and career counseling.
What Are The Common Work Issues You can Face:
You can find different issues taking place at work:
No communication to interpersonal conflicts
Company bullying to gossip
Work harassment or work performance issues
Low motivation to no job satisfaction
Discrimination
You meet with different personalities and have vast communication styles in the workplace. Hence, you can end up with any of the mentioned issues above. Thus, those issues can cause stress to take over your life, leading to anxiety or even depression. Therefore, do not allow your work-related stress to take over your life.
"I worked long hours, and with time, I started realizing I made the wrong career move. Yet, I was unsure if I should pursue what I wanted to do. So, I went to see a work and career therapist that helped me to work through my concerns and come to a decision myself of what works best for me."
- Yolanda Hughes (Portland)
Psychotherapy Can Help With Work-Related Issues 
Psychotherapy can help you in many ways to resolve issues at your workplace.
The therapy helps to treat the symptoms of depression and anxiety stemming from workplace problems.
With work and career counseling Portland, a counselor can teach you different coping techniques to handle problems at work, including:
Cognitive Behavioral Therapy helps identify and eliminate unhealthy thoughts and improve the mood for better well-being.
Meditation and mindfulness to stress management exercises to improve your health and lessen stress.
Communication skills to help diffuse conflict in your workplace.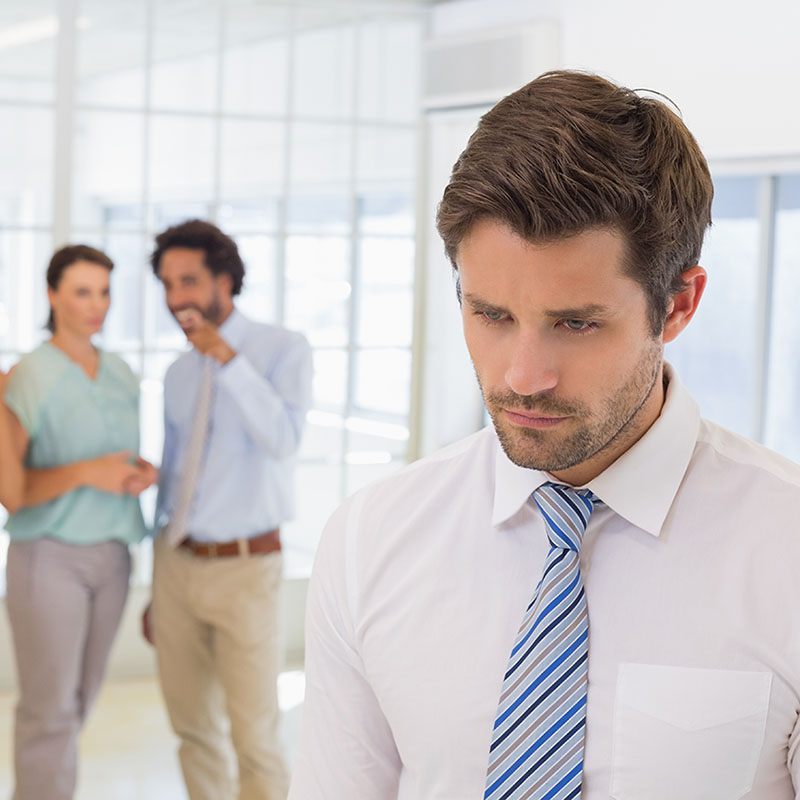 Get Help With Work and Career Counseling in Portland
Couples Counseling in Portland can help you face conflict at work and deal with different work issues. Our qualified therapists will help you deal with any situation you find yourself in at work. Contact us today if you are being bullied, facing gossip, or in the wrong career.